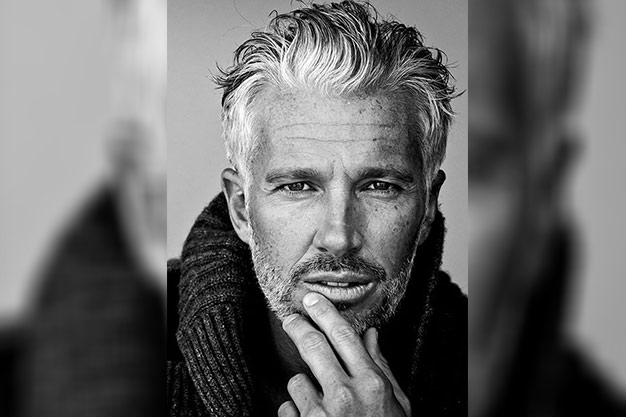 Could a skin treatment that helps you look younger and more relaxed be right for you?
Maybe you've finally got the experience and confidence to be at the top of your career game. But if you're like many men over 50, you might feel like you're starting to lose some ground.
One reason: Younger men whose careers are also on the rise. And while they may have nothing on you in terms of knowledge, experience, or even energy, by Friday afternoon, you look like you need a vacation — and they don't.
"A man's fear of being phased out of the marketplace because he doesn't look as young as his colleagues is very real. Today, more than ever, there is competition with the younger guys, and a lot of men are beginning to feel it," says Dr Nazirin Ariffin, founder of Nazirin Skin Clinic. "It's not about looking younger so much as it is about looking well-rested, like you have the energy to go the distance."
You can level the playing field with skin treatments — non-surgical medical procedures designed to give your appearance that rested, relaxed look.
"For quite some time, cosmetic surgery generally has been thought of as a female-oriented area — and while this may still be true to an extent, the percentages of male patients desiring cosmetic surgery now keeps pace with the increased numbers of procedures performed each year," says Dr Nazirin. But unlike many women who want treatments that help them look as young as possible, men typically want a look that is "rested, relaxed, and comfortable."
"Men want to maintain their rugged looks — they don't want to eliminate lines, just soften the look of aging and revitalize their skin."
And just how many men are seeking that "year-round vacation" look? According to research, more than 1 million men sought skin treatments in 2005. There was a 44% increase in minimally invasive procedures alone between 2000 and 2005.
The following guide to the top five non-surgical cosmetic facial treatments for men :
Skin Treatment 1: Botox Cosmetic
What It Is : Tiny amounts of the botulinum A toxin that are injected directly into the muscle that lies below a wrinkle.
What It Does : Temporarily paralyzes the muscle, allowing the wrinkle to relax so surface skin is smoother and younger-looking.
Skin Treatment Time : About 30 minutes
Downtime : None, in most people.
Lasting Effect : About six months
Doctor's Comments : "Men do this treatment mostly on the forehead," says Dr Nazirin. "They don't want a totally smooth look like women do. They want some lines, but they just want them softened. Botox should make you look, well-rested. Not well done."
Skin Treatment 2: Microdermabrasion
What It Is : In this procedure, a vacuum suction device is used in tandem with a mild chemical crystal formulation to remove the top layer of skin cells. This allows new, more evenly textured skin to come to the surface.
What It Does : Rejuvenate the complexion, help topical products penetrate more deeply, remove ultrafine lines, and give skin a more youthful "glow."
Skin Treatment Time : About 1 hour per treatment, though it does take multiple treatments and several weeks before full results become apparent.
Downtime : None. Skin may appear a little red for about an hour afterward.
Lasting Effect : Several months, depending on age and condition of skin.
Doctor's Comments : "This is not suggested for serious lines or wrinkles, and it won't stop the skin from sagging. It is the quickest way to rejuvenate your skin in just one day," says Dr Nazirin.
Skin Treatment 3: Laser Hair Removal
What It Is: Relies on energy produced by a laser to pass through the skin, down to the hair follicle. The melanin pigment of the hair absorbs it, where it causes injury to the follicle. This makes the hair fall out — and makes it difficult for the hair to grow back again.
What It Does: Removes hair from any area on the body.
Skin Treatment Time: As short as 10 minutes or as long as few hours, depending on how much hair needs to be removed. Because hair grows in cycles, between four and eight treatments are needed, usually four to eight weeks apart. Short, coarse dark hair responds best, but removal of all types of hair is possible.
Lasting Effect: In some people, it can be permanent. In others, hair may grow back, but it is usually lighter and easier to remove. It's important to note, however, that the hair does not come out during the treatment. Instead, it falls out gradually in the days and weeks that follow.
Doctor's Comment: "Most men request hair removal on their backs and chest, and it is usually done for more social reasons than professional career reasons," says Dr Nazirin.
Skin Treatment 4: Chemical Peel
What It Is: A topical treatment that uses various types of chemicals to "peel" away damaged layers of skin, and along with it, surface lines and wrinkles.
What It Does: Depending on the type of peel used, it can do anything from simply refreshing the skin (known as the "lunchtime peel," to, in the case of deeper peels, stimulate collagen production to firm skin, reduce wrinkling, improve skin texture, correct pigment problems, and reduce sun damage. All lead to a younger-looking complexion.
Skin Treatment Time: The "lunchtime peel" takes about 30 minutes; a medium peel 30 to 60 minutes, and a deep peel about two hours.
Down Time: Light peel — no recovery or downtime; Medium peel — four to seven day recovery; Deep peel — two weeks healing time.
Lasting Effect: A light peel usually needs to be repeated for results to last several months; the results of a medium peel last about one year; a deep peel is permanent, though new wrinkles can form over time.
Doctor's Comment: "Most men tend to want the light chemical peel — it does a very good job of rejuvenating the skin, softening the lines and making you look younger and more rested without any downtime to speak of. It's one of the most popular treatments among the men I treat," says Dr Nazirin.
Skin Treatment 5: Laser/ Light Skin Rejuvenation
What It Is: A method of facial rejuvenation that uses either nonablative (noncutting) laser beams or other light-based devices to deliver short bursts of energy (called intense pulsed light) to the skin.
What It Does: Firms and tones skin by stimulating new collagen growth; improves texture and color; minimizes fine lines; gives skin a rested and refreshed look — all without the use of any chemicals.
Skin Treatment Time: 30 to 1 hour.
Downtime: Skin may be slightly red for about an hour after treatment.
Lasting Effect: Several treatments are needed for maximum collagen production. Touch-up treatments are recommended every few months to keep collagen production stimulated.
Doctor's Comment: "Laser skin rejuvenation treatment is unlike any other skin resurfacing treatment because it uses no harsh chemicals and there is no intense aftercare required, so this really makes it an ideal procedure for men," says Dr Nazirin.