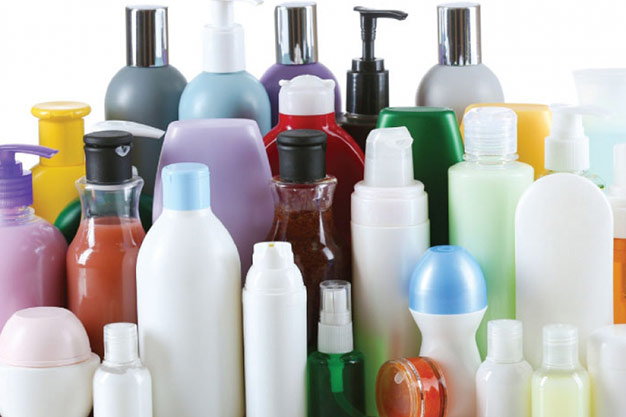 Here's a question we get asked pretty frequently:
"What's the difference between medical-grade products such as the ones we use or promote in our clinic or on our digital e-commerce platforms like Lazada and Shopee, and skincare products found over the counter at department stores or cheap quickly produced products?"
Surely, you've seen ads in a magazine or in storefront communicators claiming that their skincare products work better than products you find at dermatologists clinics at a fraction of the cost.
Although these advertisements catch your attention, are the claims really true? Which products are going to give you the best results for your money. Which will give your skin, the long term healthier results?
Quality and Quantity of Ingredients
One of the big differences between medical-grade products and those found over the counter, is the quality and quantity of the ingredients used in each formula. Let's start with quantity. And by that I don't mean the longer the list of ingredients the better. What I mean is the percentage or dosage of each ingredient is allowed to be higher than regular over the counter products. For example, the physician-dispensed brands offer a variety of Vitamin C Serums in 10%,15%, and 20% strengths. Some Vitamin C products found at a department store may claim to have a high percentage of Vitamin C, but chances are it's not the stable form used in physician-dispensed products and therefore, the full strength is lost before it even penetrates the skin. A more stable form and a higher concentration will bring the best results, and this can only be present in medical-grade products.
When it comes to skincare the old adage "you get what you pay for" is absolutely true. Chances are when you find a skincare product claiming to make you look 20 years younger overnight for less than $10; it's probably not going to work. And why is that? Well to begin, finding the right ingredients takes time and a lot of research. Sometimes the ingredients have to be harvested from far corners of the world and sometimes the best ingredients have to be developed by scientists and skincare professionals.
Research and Testing
Simply put, over the counter products are not held to a certain standard that medical-grade products are. Medical-grade products are subjected to rigorous and extensive testing and clinical studies. What that means is that these products have years of research and data proving that they work, before they are even made available for you to purchase. Over the counter products do not have to have studies conducted or even years of research backing the formulation. Wherelsethe medical grade products are proudly backed by countless independent third-party clinical studies and the performance of their products can be easily proven because of extensive documentation.
Don't leave your skin up to chance and luck, leave it to the experts and start letting products with proven, documented results take care of your skin.
Delivery of Product / Ingredients
A product can be formulated with all the best ingredients, but without an effective delivery method, the product cannot penetrate the skin, and therefore rendered ineffective. Over the counter products are only allowed to penetrate the surface of the skin and can't address deeper skin concerns. Medical-grade products are designed with advanced delivery methods and technologies that have the capability to penetrate deep down to the deepest level of the skin, correcting your specific skin concern directly at the source. With over the counter products, since they only sit on the surface of the skin, they cannot actually change the skin or heal any skin conditions that you may have. True skin change happens at a dermal level….not the surface. When choosing skincare products, look at what kind of delivery method they have formulated. Do they just sit on the surface of the skin, or are they going to penetrate deeply? Medical grade skincare brands all have a unique delivery system to drive the ingredients deep into the skin.
So now you should have a better idea of why medical grade skincare is a much better option for the skin if you really want to see changes to the skin. We cannot tell you how many times we have had patients come to us and say they used to spend thousands on over the counter skincare and never knew what real results were until they switched to medical grade skincare.
Get real results today as all the brands we carry will help you achieve your best skin
Ask our therapists for a suitable product for your or find the perfect products for at: